These Adverts help to pay for this site. ai1
---
Fireworks at SM City Clark, Angeles City, Pampanga on Oct. 25 2014
The final weekend of the third Pyrofest competition at SM City Clark.
The fireworks begin at the Meeting Place on Oct. 25, 6:00 pm.
Australia Team Explosive Art, Canada's Boom Boom Pow and China Hengda Fireworks Ltd. will provide exhibitions of the latest, state-of-the-art pyrotechnics.
Performing at 8:30 p.m. right after the pyro competition are Bamboo, with Keik Necessario doing the front act for the bands.
Call 470 2222 for tickets
www.clarkisit.com/sm-clark-3rd-pyrofest-competition-feature-ph-top-bands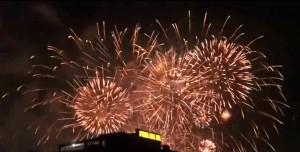 1 : 354 : 3,346,342
---
These Adverts help to pay for this site. ai2
---
© 2020 ABCDiamond
Hosted at
DreamHost