These Adverts help to pay for this site. ai1
---
What is Horseradish in Tagalog?
I have heard the words Malunggay and Hilligaynon as being Filipino translations of Horseradish, but they may actually be for Horseradish Tree, not the root.
This is a picture of Horseradish Root.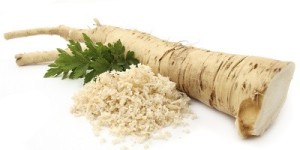 A Machine Translation (English-Filipino) says: Horseradish Roots = Malunggay Roots
An old rumour says that Horseradish sauce was made by horses trampling the radish root to a pulp.  Not sure if that were true then, but not now, that's for sure.
31 : 18,872 : 3,346,377
---
These Adverts help to pay for this site. ai2
---
© 2020 ABCDiamond
Hosted at
DreamHost