Chowking Pork Chop Lauriat
After being asked why a pork chop looked different to a pork chop, I had to check out the meaning.
Have you ever eaten at Chowking ?
There are two sizes of their Pork Chop meal.
The standard Chowking Pork Chop meal
The Pork Chop Lauriat meal
My recollection of a Pork Chop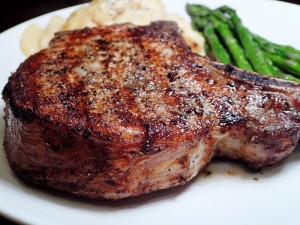 7 : 716 : 2,200,594
---
These Adverts help to pay for this site.
---
© 2020 ABCDiamond
Hosted at
DreamHost