These Adverts help to pay for this site. ai1
---
Atlantis Dive Resorts is located in Sabang, Puerto Galera
What makes Atlantis special ? The people. You come first in everything we do, whether it's your honeymoon, your first time on scuba or a dedicated photo dive for the most experienced divers. Our resort team has decades of experience, but what makes us stand out is the way we make you feel. When you return, which we are sure you will, it's just like coming home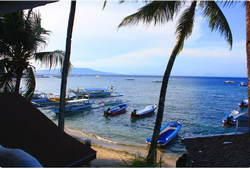 Atlantis Dive Resorts
Sabang
Puerto Galera
Oriental Mindoro
Philippines.
Property details:
Diving, dive courses, PADI Courses, tech diving, instructor courses and more.
Scuba diving in Puerto Galera, Mindoro couldn't be easier than from Atlantis in Sabang.
Learn to dive in style; from budget rooms to luxury apartments our hotel has everything to make your holiday perfect.
Photographs:
[tp_gallery]
---
More Hotels in Sabang:

---
Map:
Accurate Map Location to Follow
Location
Atlantis Dive Resorts
Sabang
Puerto Galera
Oriental Mindoro
Philippines
Contact
Phone number for Atlantis Dive Resorts, Puerto Galera, Philippines is: 0917 895 2920
1 : 97 : 3,340,520
---
These Adverts help to pay for this site. ai2
---
© 2020 ABCDiamond
Hosted at
DreamHost