Qs Inn Rooms
Poblacion
Puerto Galera
Oriental Mindoro
Philippines.
Contact:
Tel:
Mob:
Email:
Web:
Booking and Reviews: hotelscombined.com
Details: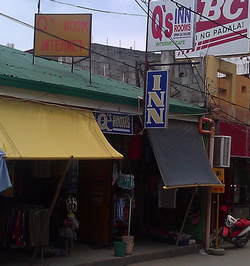 The Q's Inn and Rooms property is in the centre of the Poblacion area of Puerto Galera and offers budget priced accommodation.
Photographs:
[tp_gallery]
---
More Hotels in Puerto Galera:

---
Map:
Accurate Map Location to Follow
Location
1 : 161 : 2,198,555
---
These Adverts help to pay for this site.
---
© 2020 ABCDiamond
Hosted at
DreamHost